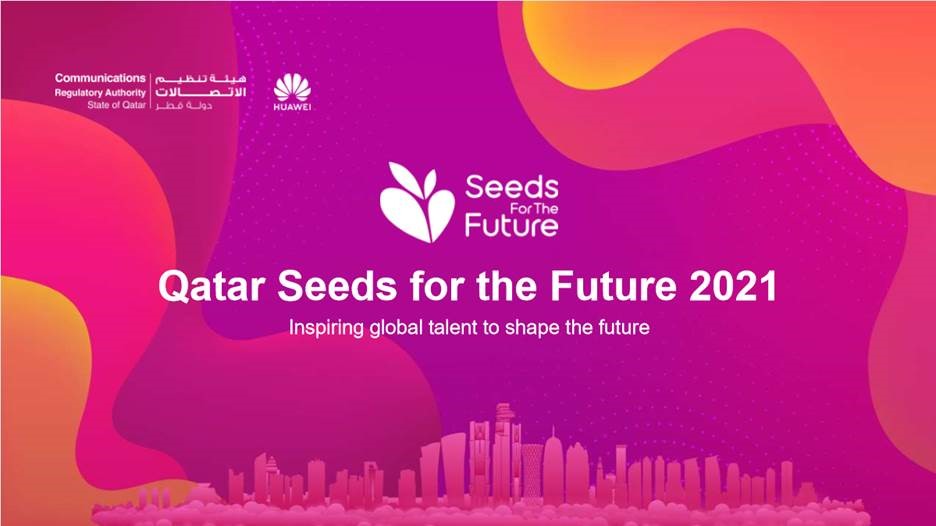 Under the endorsement of Qatar Communication Regulatory Authority, Huawei Technologies organized its 4th edition of "Seeds for the Future" program over 8-day online training from 23 to 30 August 2021 for Qatar top students to obtain valuable cutting-edge ICT knowledge developed by Huawei's Headquarters. The program offered a rich experience involving technology courses including 5G, cloud computing, AI, IoT, leadership course, and participation in "Tech4Good" group project.
This year 31 students from QU, HBKU, and CCQ have participated in the program and so proudly QU students represented by CSE department have achieved the highest number of distributed awards. Following is the complete list of our CSE-QU student winners for each award category:
Best Tech4Good Project: Abhigyan Kishor, Fatemeh Ahmadizdeh, Ziad Abdelazim Sabry Abdelazim, Ifran Ahmed Rafi, Kulsum Kader, Noof Mohammed Ali Hassan Qassmi, Sofia Basha
Daily Best Student: Moslem Al Qawasmi, MahnoorAkhund, ZainehAbughazzah
Best Team Leader: Kulsum Kader
Best Performance: Amira Radwan Menisy Abdalla, Fatma Elnahas
Social Media: Moslem Al Qawasmi
Top 5 Students: Islam Hamdi, Sofia Basha
Big congratulations for all our wining students and wishing them the bright future in their study and beyond!