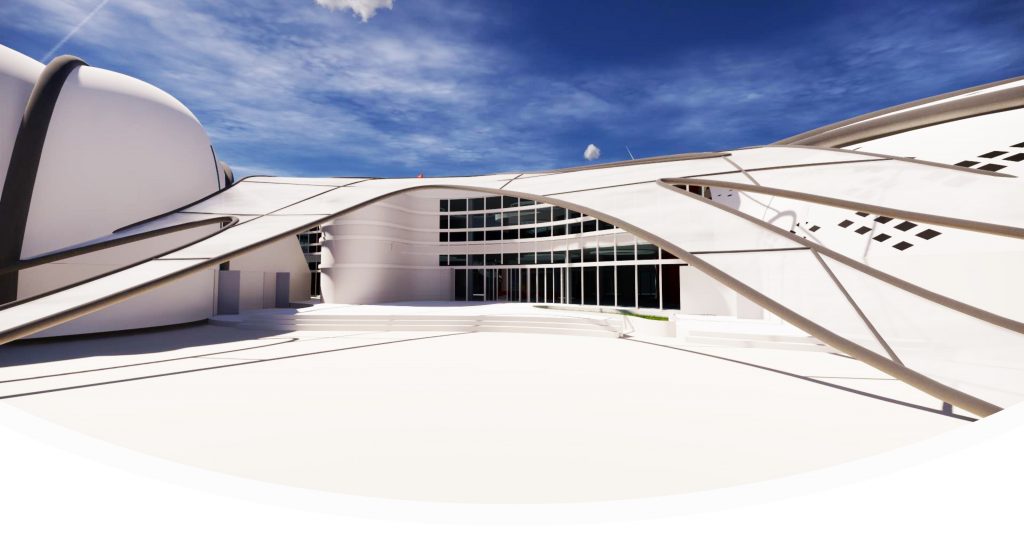 2nd Prize, CENG Senior Project Awards for the Department of Architecture and Urban Planning, 2020
Women's Empowerment Center
A Women Empowerment Center program embraces the development of the woman in Qatar through a series of functions in a single program. These functions include poetry workshop, fashion studio, painting studio, 3D studio, culinary art, clay workshop, handicrafts workshop and others.
Recently, business and technology have also become among the most popular careers choices in the 20th century. Therefore, one fo the sections in the building aims to encourage women to learn and develop their skills in those fields, this includes computer labs, graphic studios, MEP rooms and development suites.
Additional sections also target elderly women and children with a central space devoted to voluntarily seminars or lectures hosted by elderly women to give them a space to socialise and to share their knowledge.
The concept of this building is inspired by a flower native to Qatar, creating an organic experience for the user to access the different functions. The circulation of the building branches out into the various programs through the building.